Serving the Ocala Area Equine Industry for Over 10 Years
All-In recognizes that the two most important ingredients of our business are Customers and our Employees. We will go out of our way to provide the highest level of efficient and error-free customer service. We pride ourselves in knowing that our customers will have their expectations met – and exceeded – every time they do business with us. We will never forget that customer service is what brought us to this point, and no matter how big our company grows, our customers can rest assured that the one thing that will never change is our commitment to that service.
Learn More About Our Team
Emrick Hauling was founded in 2006 by Don and Stephanie Emrick. Their business centered on the removal of used horse bedding and became the largest Ocala-area manure removal company in just a few short years. Over the next six years, the company experienced rapid growth in both sales and equipment. In 2012, Reid Nagle acquired Emrick Hauling at which point the business was renamed All-In Removal, with Don becoming president and CEO.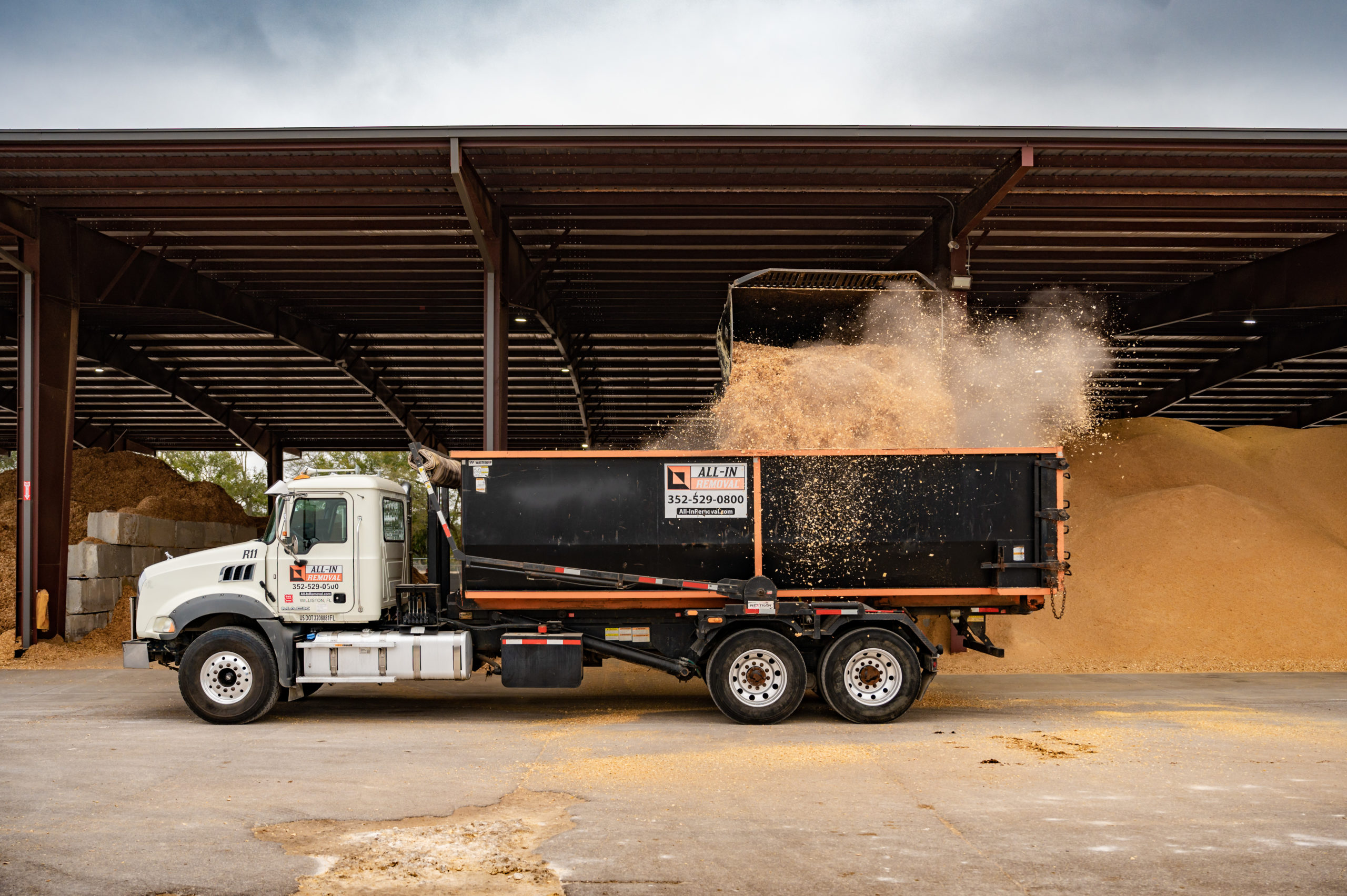 Two years later, in 2014, All-In acquired American Shavings from its owners Michael and Carley Earnest with Michael joining the company in the number two role.  This acquisition allowed All-In to operate efficiently by delivering fresh shavings and, on the same trip, removing used horse bedding. In 2019 All-In built a massive covered transfer station in Ocala that served to keep the fresh horse bedding dry when it rained and which allowed for efficient collection and temporary storage of used horse bedding until it could be transported to its final composted resting place.  Don retired from the business in 2020 at which point Michael succeeded him as president.
Today a four-person Board of Directors oversees All-In Removal: Reid Nagle, Adam Lites, Judy Lewis, and Sarah McCord Nagle.
Learn More About Our Team